Last Updated: April 2023
Water heaters in rental properties don't get much appreciation until the hot water stops. Choosing the right water heater for a rental property can be overwhelming with so many choices. Most rental property water heaters are either powered by natural-gas or electric, and either tank (storage tank for hot water) or tankless (on-demand hot water as needed).
---
Best Rental Property Water Heaters
Below we explore the top 5 water heaters for rental properties based on 5 different factors that landlords should consider when determining which type of water heater is best for their rental property investment.
Best Electric – Tank
A.O. Smith – Signature 100 40 Gallon Tall 4500-Watt Double Element Electric Water Heater
Type
Electric Powered, Tank
Why We Like This Overall Water Heater
A.O. Smith is a reputable brand and for under $500, this electric powered tank water heater is a great blend of affordability, performance and availability to quickly pick up at a nearby Lowe's home improvement store.
Best Natural Gas – Tank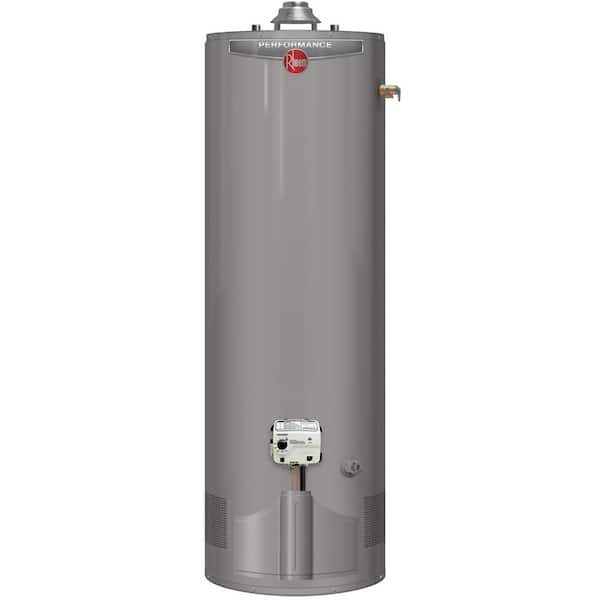 Rheem – Performance 40 Gallon 38,000 BTU Ultra Low NOx (ULN) Natural Gas Tank Water Heater
Type
Natural Gas Powered, Tank
Why We Like This Natural Gas Water Heater
Gas powered tank water heaters are still very common and if you need a quality replacement then this unit is a great choice. They are readily available at local home depot stores for a quick repair.
Best Electric – Tankless
EcoSmart – ECO 18 Electric Tankless Water Heater 4.6 Average GPM
Type
Electric Powered, Tankless
Why We Like This Electric Tankless Water Heater
For residential use, this electric and tankless water heater delivers an impressive 4.6 GPM for under $500. This same brand (EcoSmart) also has other options of electric tankless units with more or less power.
Best Natural Gas – Tankless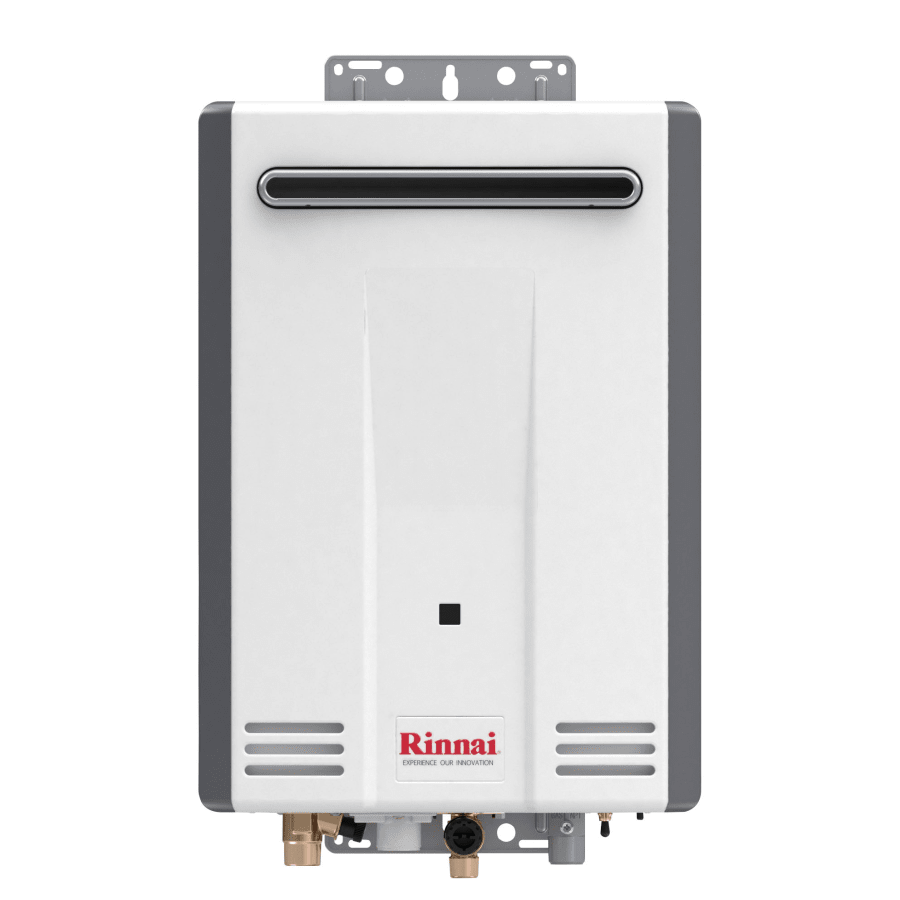 Rinnai – Outdoor Whole House Natural Gas Tankless Water Heater 5.3 GPM
Type
Natural Gas Powered, Tankless
Why We Like This Natural GasTankless Water Heater
This Rinnai tankless natural gas water heater is a great mix of reliability, performance and reasonable price. This unit is perfect for serving a small single family rental home.
Best Commercial – Gas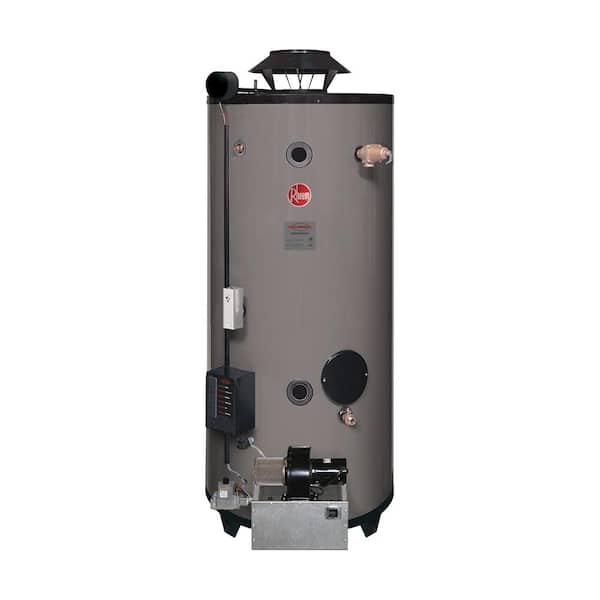 Rheem – Commercial Universal Heavy Duty 100 Gallon 199,900 BTU Ultra Low NOx (ULN) Natural Gas Tank Water Heater
Type
Natural Gas Powered, Tank
Why We Like This Commercial Gas Water Heater
Rheem is a very reputable brand when it comes to water heaters, especially when it comes to commercial water heaters that businesses or many tenants depend on.
The #1 Rental Property Newsletter
Once a Month We Send Out an Exclusive Rental Property Market Update with Exclusive Content, Exciting Products, Mortgage Trends, and More. No Spam and Unsubscribe Anytime.
Rental Property Water Heater FAQ
Where to Find a Plumbing Pro for Water Heater Service and Installation
Finding qualified, honest, and reliable service pros can sometimes be more challenging than anticipated. The best way to find quality plumbers is usually word of mouth from a neighbor or other real estate investors, however there is a new alternative – online service directories. These platforms allow you to browse reviews and photos of previous jobs, with the option to easily to send them a message for a quote.
---
More Rental Property Building Products
Disclosure: RentalRealEstate.com is a participant in the Amazon Services LLC Associates Program as well as other affiliate programs, designed to provide a means for us to generate revenue by linking to Amazon and affiliated sites at no extra cost to you.