Last Updated: February 2023
Refrigerators are an amenity that either can or cannot be provided with a residential rental unit. Some landlords and property managers choose not to include a refrigerator to reduce property maintenance responsibilities and leave the choice up to the tenant to decide. Below we explore the top 5 refrigerators for rental properties based on 5 different factors to consider when determining which type of refrigerator is best for a rental property unit.
---
---
Best Rental Property Refrigerators
Best Overall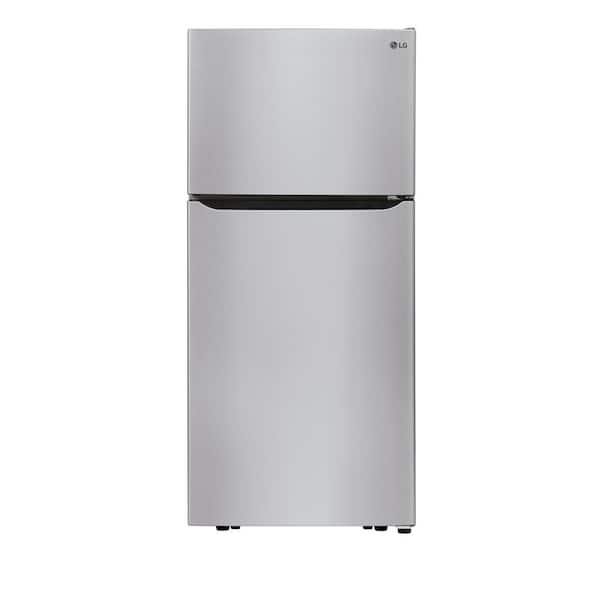 LG Electronics – 30 in. 20.2 cu. ft. Top Freezer Refrigerator with LED Lighting, SmartDiagnosis and Multi-Air Flow in Stainless Steel, Ice Maker
Best Economy
Best Compact
Best Smart
GE  Profile Smart 27.9-cu ft 4-Door French Door Refrigerator with Ice Maker and Door within Door (Fingerprint-resistant Stainless Steel) ENERGY STAR
Best Beverage
COMFEE' CRV115TAST Beverage Cooler, 115 Cans Beverage Refrigerator, Adjustable Thermostat, Glass Door With Stainless Steel Frame, Reversible Hinge Door And Legs For Home, Apartment
The #1 Rental Property Newsletter
Once a Month We Send Out an Exclusive Rental Property Market Update with Exclusive Content, Exciting Products, Mortgage Trends, and More. No Spam and Unsubscribe Anytime.
Rental Property Refrigerator FAQ
Are Landlords Required to Provide Refrigerators?
Landlords are generally not (legally) required to provide refrigerators for rented apartments. The exception to this would be in certain cities and states, laws may require the landlord to provide basic services and amenities that could include things like refrigerator access. Since it is ultimately up to the landlord's discretion whether or not they include a refrigerator with the rental property, many landlords and residential property management companies are opting not to include a refrigerator to reduce maintenance responsibilities and leave the choice up to the tenant to decide. Typically, if a refrigerator was not provided and/or installed in your unit unit at the time of the lease origination, then the tenant is responsible for purchasing and investing in their own refrigerator for the duration of their rental agreement. Tenants should take into consideration refrigerator costs when budgeting for moving expenses as this will likely be one of the larger investments. As refrigerator costs can vary dramatically depending on style, capacity, and features such as ice-maker or water-dispenser options; the legal requirements surrounding landlords having to provide refrigerator access can be complicated. Ultimately it is important for potential tenants to research local laws when considering an apartment rental and should talk with their landlord or property manager to understand what refrigerator related amenities may be included in their rent agreement.
---
Explore More Rental Property Building Products
Disclosure: RentalRealEstate.com is a participant in the Amazon Services LLC Associates Program as well as other affiliate programs, designed to provide a means for us to generate revenue by linking to Amazon and affiliated sites at no extra cost to you.